SOPRA, the private members club located on the upper floor of Forte dei Marmi Restaurant at 150 Ocean Drive, Miami Beach, is the go-to destination for VIPs and famous personalities in the city. Every Thursday, SOPRA hosts a Burlesque Event that adds a touch of glamour and excitement to the already buzzing Miami Beach nightlife scene.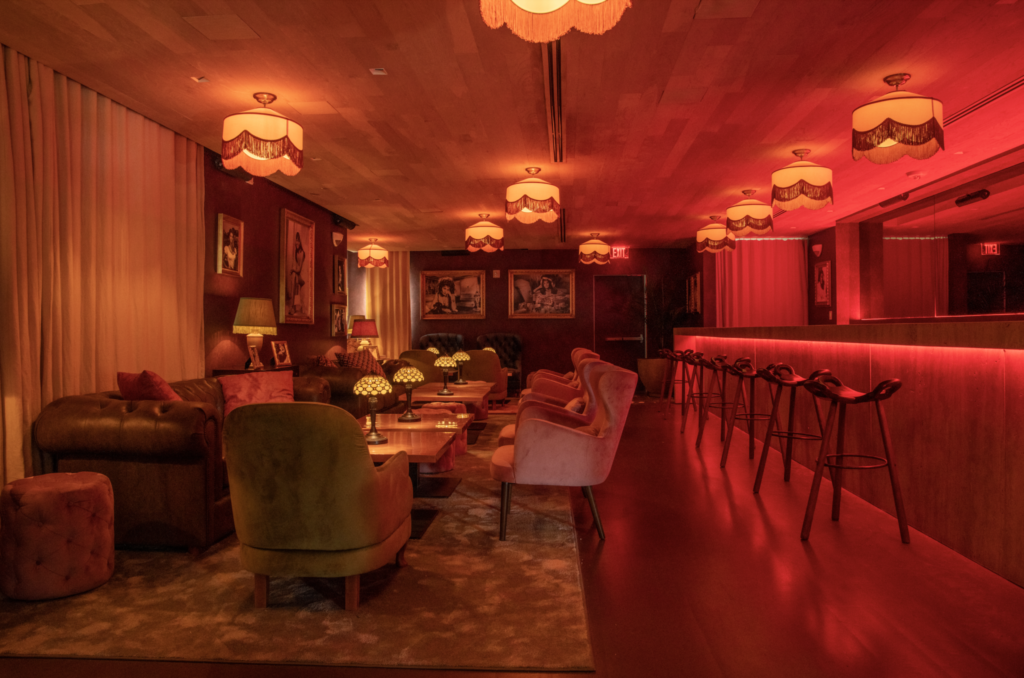 The Burlesque Event at SOPRA is unlike any other in the city, featuring a range of talented performers who know how to entertain a crowd. The club's intimate atmosphere allows guests to get up close and personal with the performers, creating a truly unforgettable experience.
What makes SOPRA unique is its exclusivity. The club is only open to members and their guests, ensuring that the atmosphere is always sophisticated and refined. The dress code is strictly enforced, adding to the elegant ambiance of the club. Guests are encouraged to dress in their finest attire to fully embrace the sophisticated vibe of the venue.
SOPRA's location within Forte dei Marmi Restaurant adds to the exclusivity of the club. The restaurant is known for its high-end Italian cuisine, attracting foodies from all over the city. The combination of the restaurant and the club creates a one-of-a-kind experience that is not to be missed.
On Thursdays, SOPRA comes alive with the Burlesque Event, drawing in a diverse crowd of VIPs and famous personalities. It's not uncommon to see celebrities and socialites mingling with locals and tourists, all enjoying the unique entertainment provided by the club.
Overall, Thursday at SOPRA is a must-visit for anyone looking for a sophisticated and exclusive nightlife experience in Miami Beach. With its talented performers, exclusive atmosphere, and prime location, SOPRA is sure to impress even the most discerning of guests.